Delaware County, Ardmore, PA


Women's Bowling League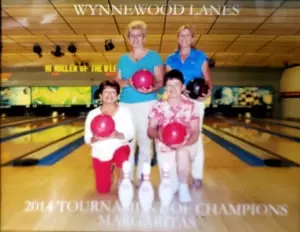 Wynnewood Lanes has a variety of women's leagues. You can take advantage of our free babysitting service as well as free coffee and tea, as well as have lunch. These leagues are designed for the fun, non-competitive bowlers who are looking for an enjoyable morning or afternoon out. We are confident that we can place you in a league that is just right for you! Give us a call or submit a contact form today!
Call 610-642-7512
Read WWL Policies