About Wynnewood Lane's Bowling History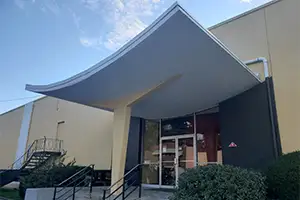 Wynnewood Lanes Bowling Center has been family-owned and operated since 1962. Our aim has always been to make your experience here as pleasant as possible. In striving towards that goal, we now accept Visa and Mastercard. We have sheltered parking. We also have a lounge "The Beer Frame" where you can enjoy a cold beverage of your choice. Wynnewood Lanes boasts 24 lanes with automated scoring to make your game more enjoyable.

As evidence of our success, we are now celebrating over 58 years of being in the community. Come and join us for some bowling, fun and relaxation!
Call 610-642-7512
Google Certified Testimonials
This is a family favorite. They always have good music playing! It's great they have drinks. The food is alright. The kids always have a fun time! Nothing better than a little family competition.
Our office had a team building bowling event here. We had an awesome day. Gloria and her staff made our event feel special. The food was great. The facility was top notch and they even cranked up the music to take it to the next. I highly recommend Wynnewood Lanes for your next event. I know we will be back.
Excellent place to bowl! Friendly staff, beer, liquor, and new bowling technology that was added in 2020/2021 and makes bowling here a lot of fun! We could customize the bowling software and was a great place for a double date! Also a great place to have children's bowling parties and they do bowling leagues and tournaments too. They know bowling and offer a great, friendly environment. Great people too! Thanks Wynnewood lanes!