Bowling Safety Policies
Bowling is great exercise; it's also a good way to have fun! As with any business, our success and your safety rely on the following guidelines being followed:
Exercise lane courtesy - only one person at a time is to be on the approach on your lane
No running allowed
Obey all signs, posted warnings and notices. They are posted for your safety!
Bowling shoes are required to be worn by ALL bowlers. Shoes are not to be worn outside the bowling center. Please make sure your bowling shoes are kept dry and check them before stepping on to a bowling lane!
Under no circumstances should anyone cross over the foul line for any reason (the lanes are oiled and very slippery; crossing the foul line will cause you to slip and fall resulting in injury!) If there is any issue with your lane, please notify a Wynnewood Lanes staff member who will be happy to resolve any problem.
Food and drink are not permitted on the approach.
No one should reach into a ball return for any reason. The bowling balls come up the return very quickly and will hit whatever is in their path and could cause injury. We do not want that to be you! Parents should keep an eye on their children to avoid being hurt near the ball returns. No bowler should sit or climb on the ball returns.
Wynnewood Lanes has the most state-of-the-art scoring system in Delaware County! This allows bowlers to use many unique features, among them is the ability to enter your own name and add your own pictures as well as message other lanes. Please keep in mind we are a family-oriented bowling center.
If there is a spill of any type in your bowling area, please notify a staff member to clean it up. Do not attempt to clean it yourself.
The side aisles next to the end lanes are restricted to Wynnewood Lanes staff. No picture taking is to occur past the foul line or in the side aisles.
Please do not to leave personal items such as bowling ball bags, bowling equipment, shoes, coats, etc., in public areas as well as around the lanes and seating as they are tripping hazards. Be aware of these types of items left by others.
Anyone wishing to purchase an alcoholic beverage MUST have a proper ID! No exceptions to this rule!
Like any other activity please recognize your own physical limitations!
We want all our guests to enjoy themselves! Report anything that interferes with your fun.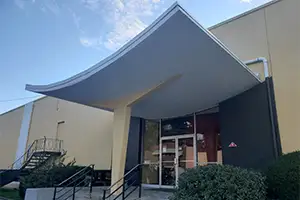 The following actions can result in immediate ejection of your entire group without refund – please choose wisely:
Abuse of Wynnewood Lanes equipment or property in any way
Alcohol from outside the facility is strictly prohibited! In addition to ejection, any alcoholic beverages will be confiscated
Anyone found to be consuming alcohol and under the age of 21 is subject to immediate ejection and possible law enforcement involvement
Anyone entering offensive language or pictures into the scoring system will result in the removal of said data
We strive to provide excellent customer service and want all our guests to have a positive experience! Please see a staff member if you have questions or concerns.
Call 610-642-7512