About Wynnewood Lane's Bowling History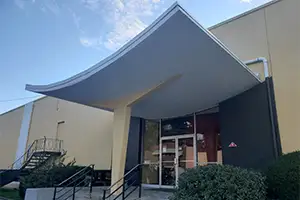 Wynnewood Lanes Bowling Center has been family-owned and operated since 1962. Our aim has always been to make your experience here as pleasant as possible. In striving towards that goal, we now accept Visa and Mastercard. We have sheltered parking. We also have a lounge "The Beer Frame" where you can enjoy a cold beverage of your choice. Wynnewood Lanes boasts 24 lanes with automated scoring to make your game more enjoyable.

As evidence of our success, we are now celebrating over 58 years of being in the community. Come and join us for some bowling, fun and relaxation!
Call 610-642-7512
Google Certified Testimonials
A small bowling community but safe and clean. Also video games and food. Nice place for a job get together
Brought my two year old and 5 year old here and we all had a great time. You can get hot food, play in the arcade, bowl, everything for good prices. So much fun!
Wynnewood gives such a fun vintage vibe. I've been in this place 4 different times in 8 years. It feels like it's stoped in time, in the best way.
I like this place. It is not expensive. You usually have some openings to play. It is a small bowling not fancy but it is very nice to go there with family. And it is not far for from home fir us. So very convenient.